Whenever I go to his place, it's always tricky due to security. The thought is always 'Who's the white guy going into the public housing estate?" With white hair, surrounded by local Hong Kong people – I stick out a little bit. My usual way is to wait until the elevators are down. Then, almost as quickly as possible without running, I get in the elevator before security sees me. It's been perfected over nine years of practice. It's not that I'm not allowed to be there. I don't want to do the paperwork, the signing and stuff.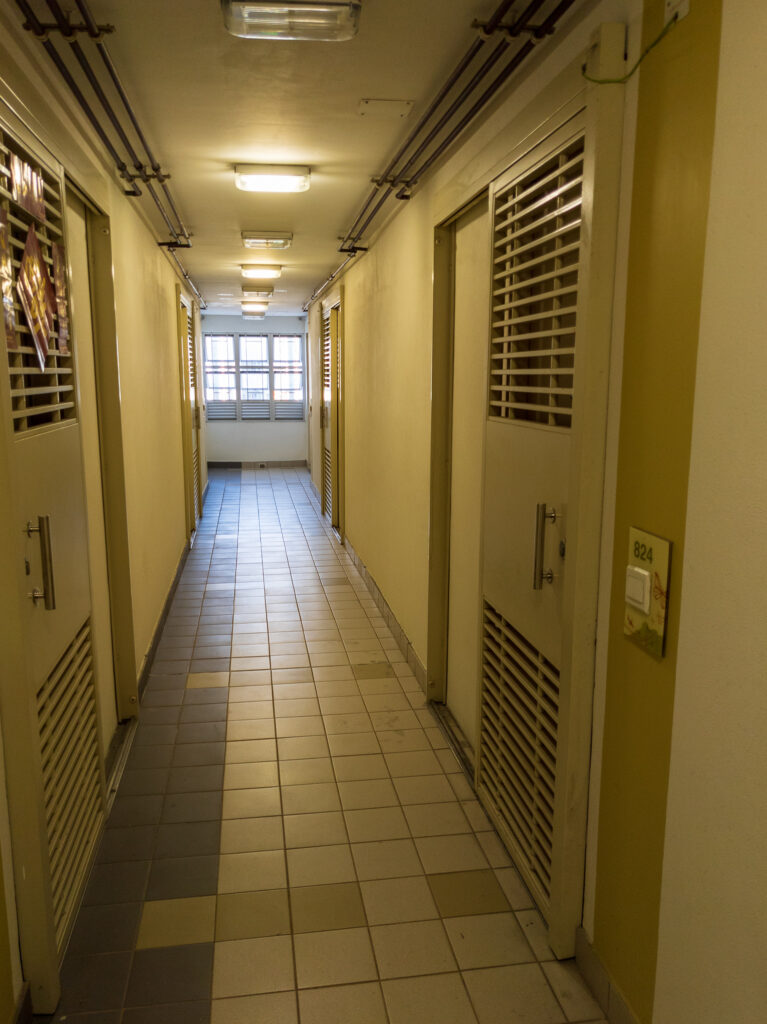 The elevator takes me up to the 8th floor. The estate is relatively new, but there's still this dustiness and oldness to it. People don't take care of it; at least, that's what my love, says. The hallways are yellow with dim lights. There is a strong wind being on the 8th floor with the windows open and no buildings around. The area is being developed and will change dramatically in the next year or less. I get to my love's door, and it squeaks when it opens. It's always this way in wintertime. Then I unlock his door, and then I go in.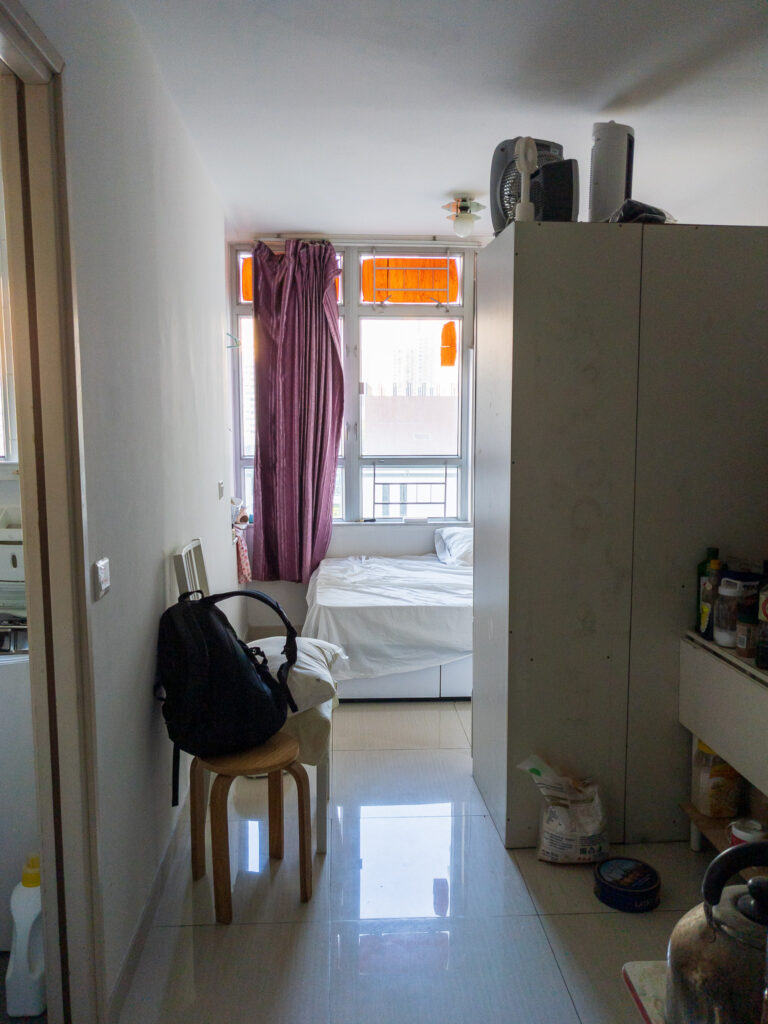 I come into his living room area. The light is very bright since I left the window open. I can see his bedroom area separated by a cabinet. The TV is next to the wall growing with dust. Everything is as he left it, and that's what makes it hard. It's been over two months since I've been back to his place, and every time I return, I get emotional.

There's this mustiness or smell that's there. It is this strong odour, but it's not bad. For me, it is the smell of memories and remembering what it's like staying there and hearing him and being with him. It hurts and why I don't go back so often. After coming in, I just sit for a bit, and I think I don't know. There is this weird feeling of he's just going to the wet market, or he's just out of a little bit. It lasts for only a few seconds before I forget he has left Hong Kong forever. This feeling of loss grows.
I get up and move around the flat. I go to the washroom, and the toilet doesn't work; it's never worked. Sometimes it doesn't flush. Sometimes it does. I go into the kitchen. It's clean, but some things are rusting because they are not being used. The knives were clean and shiny, but now they are rusting without use. My love would cook almost every night. We would eat dinner there at the fold-out table in the middle of his living room. It is where we used to gather for Chinese New Year last year, my birthday, his birthday. During COVID-19, we would spend almost every week eating at the table. I would run out to get the food while he would cook. When coming back, I would need to shower before going anywhere. For some, it seems annoying. For me, it lessened his fears. I didn't mind at all.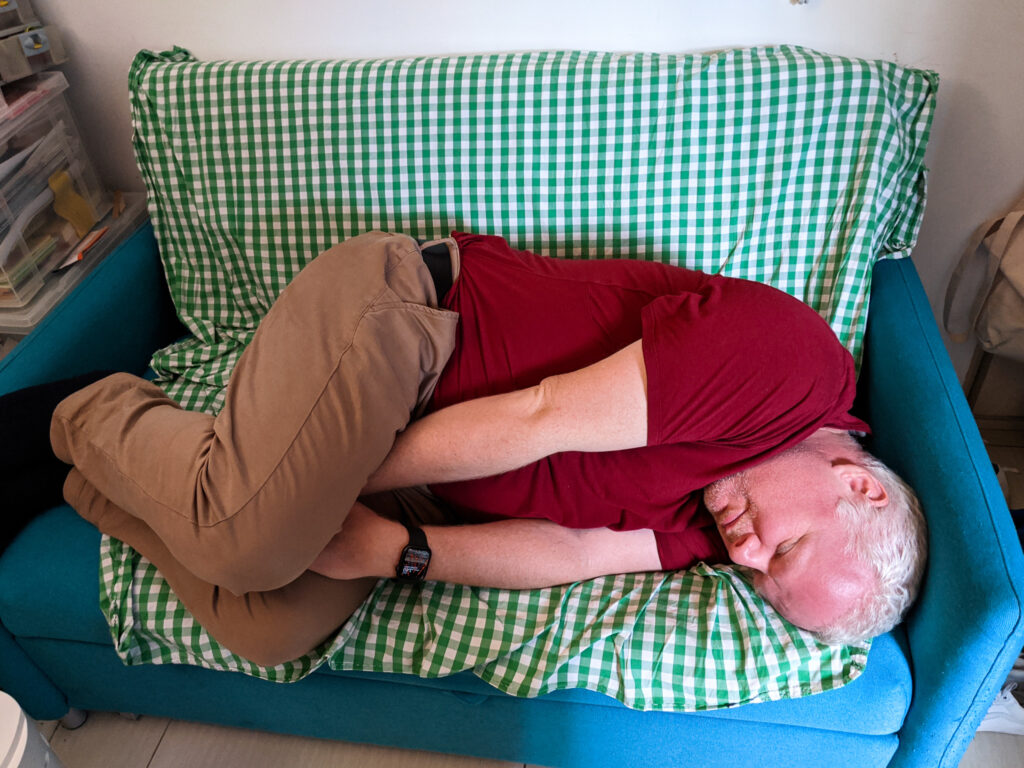 After our meals, we would cuddle together on his overused turquoise couch. It is way too small for my body, but I still manage to put my head on this knee. We would lay and watch RuPaul's Drag Race or whatever trashy reality television we could see. His house a tiny, maybe about 270 square feet, but it's home. In the corner is a spice rack with food with way too much tea.
Today is the first time in maybe two or three months that I've been back; when I first was there, it was okay because he's just gone for a little bit. As time goes on, the loss of him gets bigger. I can't stay at his old place for long. My counselling course describes what I am feeling as grief. It is painful and hurts. He is not dead, but I can't see, touch, feel, and be with him. I know I'm suffering, and it is getting worse because I find it hard to reach out for help.
Since my love left, I have tried to meet new people and go on dates, but it doesn't feel right. The people I meet are great, friendly and nice but they are not him. There is a feeling of guilt and comparing others to him, but there is no comparison. I just want him.
My love's life is moving forward. He's doing something and building a new life. Meanwhile, I'm here. My life has changed dramatically with a new job, new home and everything, but lately, I have been reminiscing more and more about my old life. It makes me feel like I am stuck in the past of my time with him, which is stronger when I sit on his bed, with his smells and memories.
There is also this fear. It is silly, but there is this feeling that nobody can love me as much as my love. I can't love anybody else as much as I loved him. Rationally it is a stupid idea but it is there because there is some truth. He's the only one who has shown everything I am to and then returned. My love showed me who he is, and I don't know if I can trust —anybody like that again.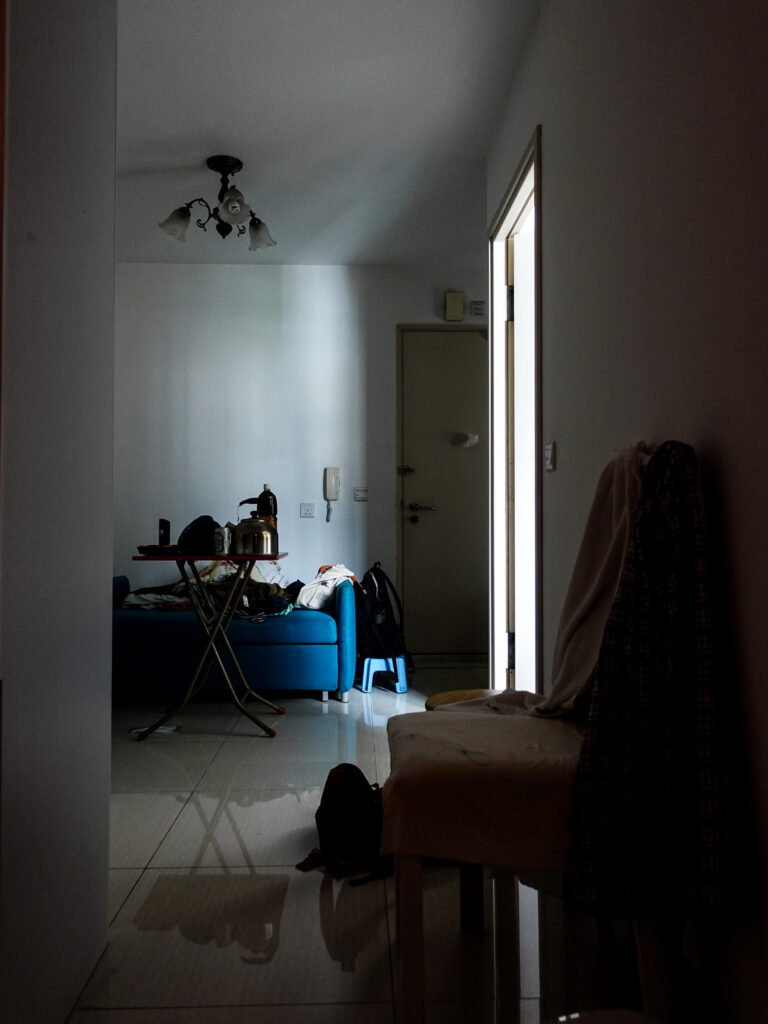 I sit in this room; to think and feel. I need to move on. My love's friend will take over the place. It will change, which is what is needed. I won't be back.