I was up before the wake-up call. It was cold. It was dark. The van would pick us up soon, and we were given food as we were half awake. We were told it would be a perfect day for ballooning, but it was freaking cold, and I loved it.
The Cappadocia region of Turkey has become one of the capitals for ballooning. The rugged flat landscape makes it a perfect place for going up. They only go up when the conditions are ideal for the amount of wind and the view. We were lucky to be at the perfect time but needed to be up before the sun.
The van bumped and winded through the narrow roads of Göreme, the main tourist town in Cappadocia, Turkey. We learned later most of the homes in the town have been turned into hotels or cafes. Most of the residents live on the outskirts in more modern houses.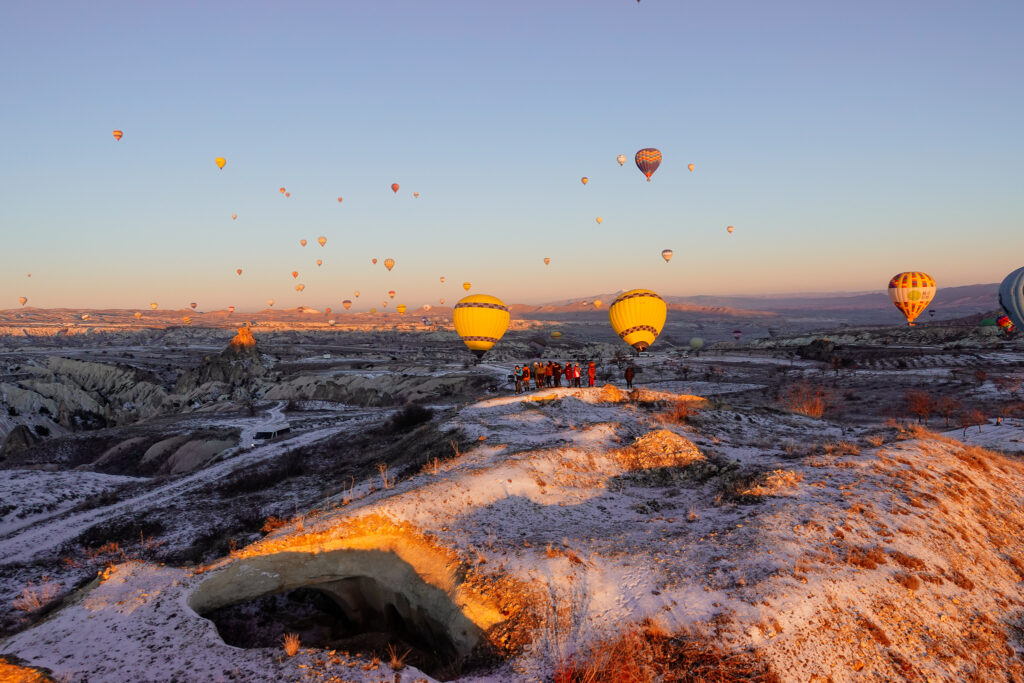 The van drops us off at the top of a hill. The sun is coming up, and we are told we could stay inside as they put up the balloons. It is January, and it is cold. There aren't as many tourists and people wanting to go. The busiest time is during the summer.
The area had become famous for ballooning since 1991 when it was opened by Lars-Eric More and Kaili Kinder. More than 25 companies are operating over 200 balloons per day.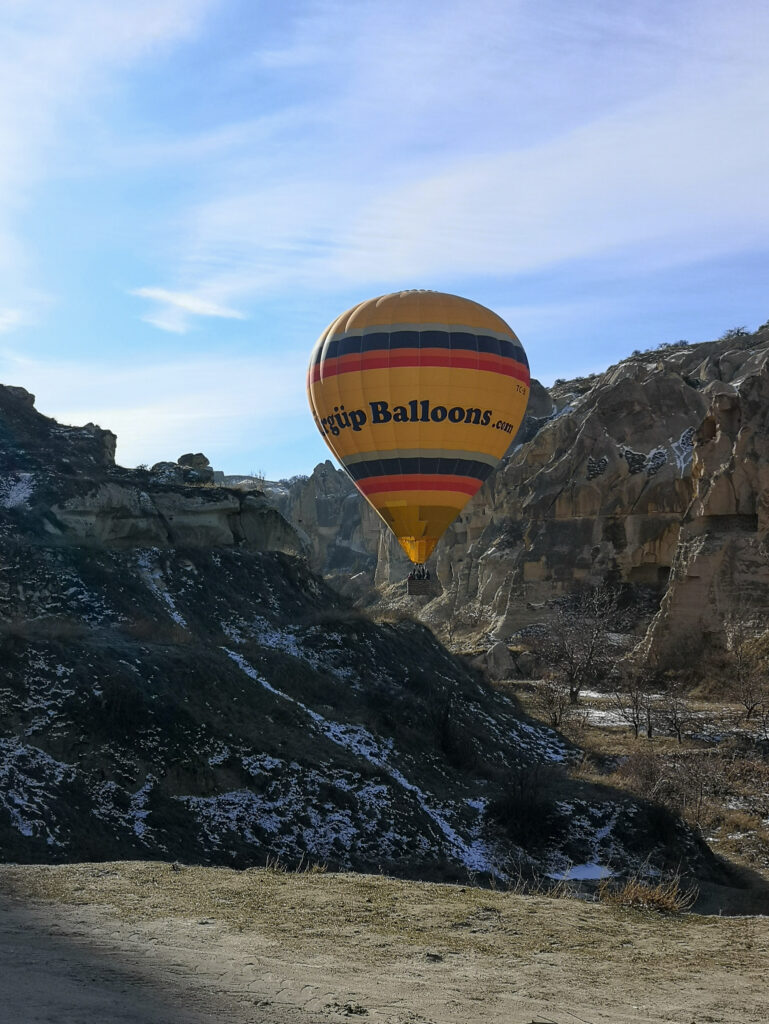 Once in, the operator lights the fire, and we are gradually lifted in the air. They are highly trained and need to go through rigorous training. Most are apprenticed, learning from people who have been doing it for years. Our pilot has been doing it for 8 years, he mentioned. All are licenced from the government and need to go through testing and certification to make sure they know what they are doing. There have been accidents in the past, with the last one happening in 2013.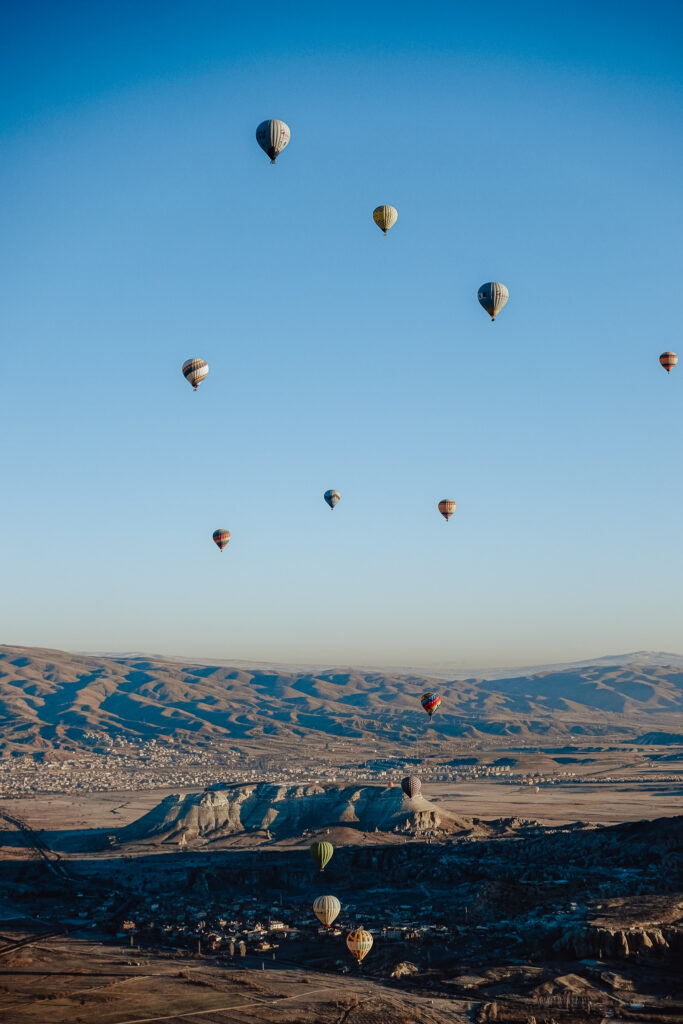 Our flight lasted an hour, and we could see we reached over 3,000 feet. The cost is not cheap at around $100 US (higher in the summertime) but was worth it. When we landed, we were given some sparkling juice and then driven back to town.